I am a huge supporter of adopting dogs from the Humane Society, Rescue society's, etc rather than going to a breeder or GOD FORBID a Puppy Mill. But I have always been curious as to what breed (s) make up my little gremlin girl (my icon pic), Katy. We adopted her about 7-8 years ago from the Humane Society when she was only 9months old and a dirty, flea-infested, matted, stray dog. I finally managed to send off for one of those DNA canine kits and should get the results back in a couple of weeks. I am going out on a limb and place my guess as a "papipoo", or Poodle/Papillion mix. My mom thinks she is part terrier and maybe poodle.
Anyone else want to place a guess?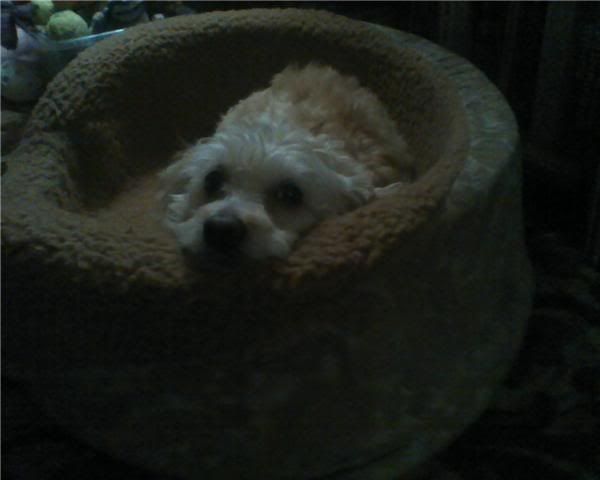 She weighs about 16-18lbs and has curly hair and her hair grows super long if I don't cut it. She is super sweet and affectionate and very smart. She is trained (unlike all of my previous dogs) and loves to romp and skip and race through open spaces.
More pics to follow...