While waiting for my anesthesia consult I managed to knit up the
Ashford Cowl
in my new favorite yarn: Rowan's Cocoon -which is soooo soft and shiny and pretty. I managed to finish the cowl in one skein of light/grey blue and still have one skein left as well as two dark grey skeins. No ideas yet what I am going to knit up. The photos do not do the color of the yarn justice. I neglected to do the scalloped edging but it keeps me warm and looks good.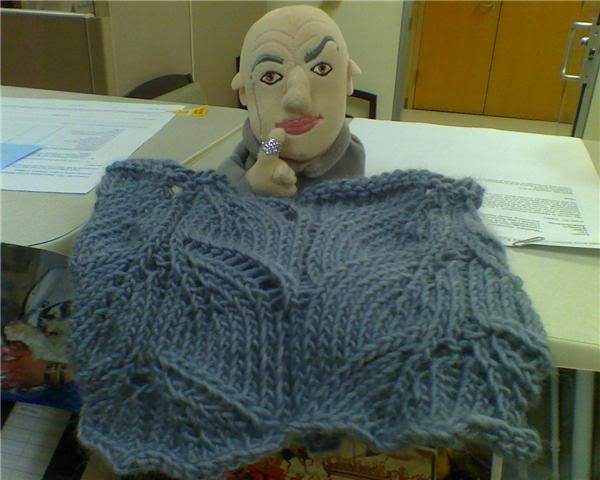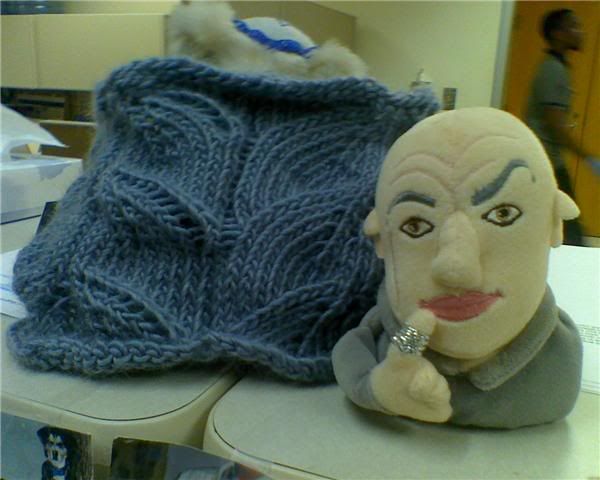 Doctor Evil likes is as well as the unidentified man walking by as I took this photo at work.
In other news my knee replacement should be set to go on November 17th barring any orthopedic surgeon in influence- grrrrr
Sally seems to have recovered from her false pregnancy and all things are back to chaos and doggie wildness. More on this later after I get some sleep and begin again tomorrow.
Maybe I will have chosen a new Rowan project by then.
Peace out,
ab